Removal Diamond Pad, the 2-Step hybrid diamond pads kit solution is formulated to do deep cleaning jobs with water only on the concrete floor. The most important is it enables to work on concrete floors in operating commercial premises without any interruption.
Its combination of resin-bond and the horse hair base can allow it to touch the waved floor surface more flexibly.
In addition, Removal Diamond Pad can strip away deep scratches, black tyre marks, old chemical coatings and hard residues from the concrete quickly. It can also work with general floor cleaning and polishing machines like an orbital machine, single disc machine and scrubber dryer machine.
· Only with water, it can clean and polish all floors. (Chemicals available if needed)
· Effective to remove deep scratches and black tyre marks caused by forklift.
· Better anti-slip data and make floor safer.
· Reduce the roughness of the floor surface.
· Cost-saving and available for most general floor cleaning machines.
· Environmentally-friendly and healthy without heavy dust pollution.
· No interruption for normal commercial operating.
· Longer lifetime.
| | | | | |
| --- | --- | --- | --- | --- |
| Item No. | Size (Inch/mm=*) | Grit(#) | Package | Shape |
| RAO*I# | 13"/330-27"/685 | 00#,0# | 5 | Round |
All the floor cleaning, maintenance and polishing cases below are made with water only. Welcome to visit our Solution Page to check more cases.
>>Concrete floor renovation and maintenance, industrial or commercial projects
Warehouse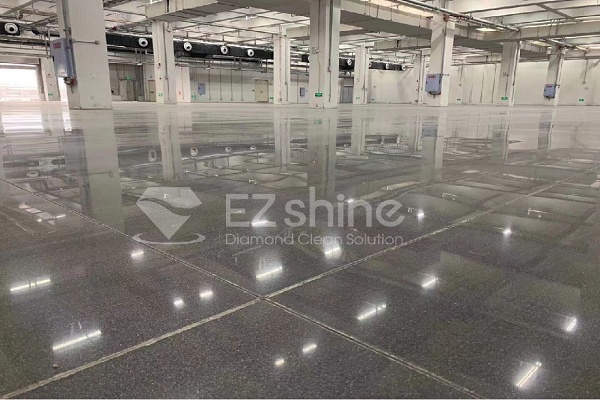 Factory (Terrazzo Floor Grinding and Polishing)