Grey Pad, with an extremely fine abrasive type, is formulated as a cleaning, polishing or burnishing pad. XGloss pad can clean and shine the coated floors and uncoated floors very well, especially good at coated floors. Polishing with water or dry burnishing with high-speed burnishers are both recommended.
If there're still some scratches, we recommend the Red Pad and White Pad or XRed Pad and Orange Pad to remove the small scratches first.
· Eco friendly and Healthy. With water only, it can clean and polish all floors.
(Green chemicals also available if necessary)
· 3 in 1, multipurpose in one pad.
· Fit for all floor cleaning, polishing and burnishing machines.
· Cost-saving on consumables, time and labor compared with traditional floor pads.

| | | | | |
| --- | --- | --- | --- | --- |
| Item No. | Size (Inch/mm = *) | Roughness | Shape | Package |
| ESR*S9 | 5"/125 - 27"/685 | XXFine | Round | 2/5 |
| ESR*S9 | Customized | XXFine | Rectangle | / |

All the floor cleaning, maintenance and polishing cases below are made with water only. Welcome to visit our Solution Page to check more cases.

Shoopping Store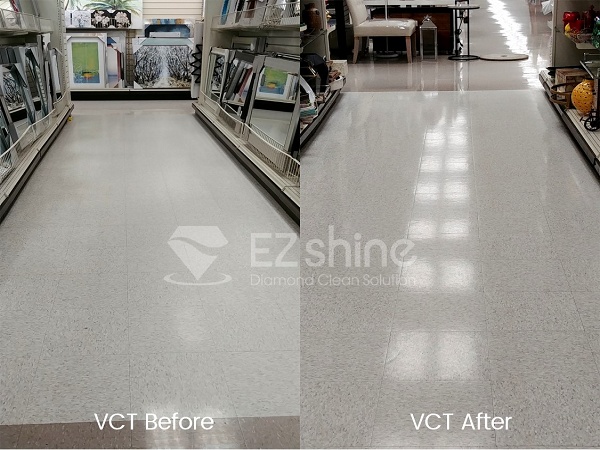 Fitness Center